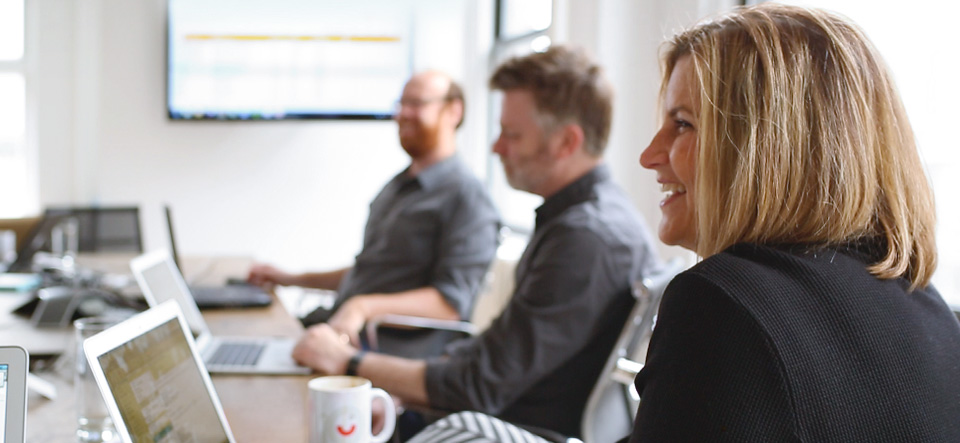 who we are
Where good meets experience.
Cloudberry is an interactive design firm in New York City helping Fortune 500 companies provide online experiences that drive strategic business outcomes.
With a focus on financial services and healthcare clients, we offer decades of industry expertise, yet with a freshness and agility not found in larger agencies.
our people
Experience matters.
Solving complex online challenges requires the right mix of smart, creative people working together to make it simple. Our people come from a variety of backgrounds and experiences, yet we're unified by a passion for taking on a meaty challenge, producing really good design, and having fun while doing it.
The team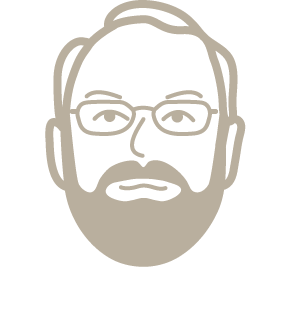 Sandy Williams
Chief Executive Officer & Co-Founder
As Chief Executive Officer, Sandy is responsible for managing and growing Cloudberry as well as working directly with clients to help align their digital strategy with their business strategy.

Sandy began his career as a ranger in Mt Rainier and Olympic National Parks where he learned the value of teamwork and a cool head, whether on a crevasse-rescue or meeting a client deadline. In 1998, he joined the digital ranks, working as an information architect and producer at SmartMoney.com, NF Foundation, and Vizooal, an internet strategy firm.

In 2001, he started his own user experience strategy firm called Zaum Interactive — providing strategic leadership on projects for Cisco, Empire Blue Cross Blue Shield, HSBC, Medco, Pershing, Pfizer, TIAA-CREF, and Unisys. Zaum went on to join with co-founder Paul Roeraade's Windup Design to form Cloudberry.

Sandy spent five years studying Slavic philology in a PhD program at Stanford University where he earned the Centennial Teaching Award for his groundbreaking incorporation of web technology. He also holds a Master's degree in Russian Literature from Stanford University and a Bachelor's in Russian from Grinnell College.



What makes it good?
"Completing a complicated transaction faster and more easily than expected."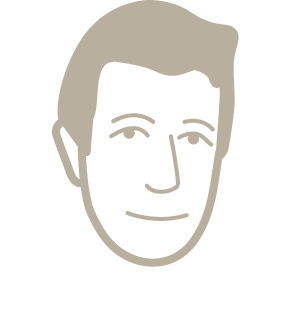 Paul Roeraade
Chief Creative Officer & Co-Founder
As Chief Creative Officer, Paul is responsible for providing leadership to the company's design and experience teams. As one of the two founders of Cloudberry, he helps to drive the company's overall direction, core values and business strategy. With almost twenty years of experience in interactive design, Paul combines a deep knowledge in branding with expertise in user-centered design.

During his career, Paul has contributed his design talents to numerous projects for well-known clients such as Oppenheimer Funds, TIAA-CREF, HP, Mercedes-Benz, Ricoh, Chevron, Procter & Gamble, and Medco. Paul started his career as an Internet strategy consultant in his native Sweden. In 1998, his curiosity brought him to New York where he worked as an Art Director for smaller agencies as well as Cap Gemini Ernst & Young. In 2001, Paul started his own design company Windup Design, before he joined Sandy Williams in forming Cloudberry. Paul has a master's degree in Human Computer Interaction from Royal Institute of Technology, Sweden as well as a graphic design degree from both Stockholm University and Parsons School of Design (where he also served as part-time faculty for 7 years).



What makes it good?
"An experience that challenges conventions, yet without invoking fantasies involving sharp objects."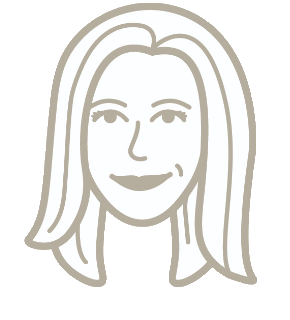 Yvette Englund
Director of Operations
As Director of Operations, Yvette is responsible to organize and monitor the company's daily operations by managing procedures and coaching its people. Her goal is to safeguard and augment the company's operations to enable development and long-term success.

Yvette brings over 20 years of experience from New York City; working with start-ups, as a start-up, starting up offices & businesses, founding a network for Swedish entrepreneurs, running a co-working space, co-founding a running community - love people, stoked about anything hospitality, with a certain fondness of analyzing numbers - with experience ranging from the financial world to world leading design agencies.

Let's connect and converse!

What makes it good?
Doing it.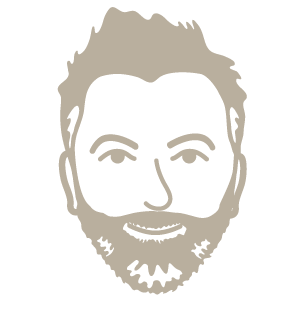 Donn Denniston
Director of Project Management
As Director of Project management, Donn helps create efficient and flexible processes that adapt to our client's evolving needs.

Donn brings over 17 years of experience that spans both the client and agency side with a strong focus on digital execution. Prior to Cloudberry, Donn served as Director of Project Management at Eric Mower & Associates, one of the country's largest independently owned advertising agencies as well as other smaller agencies that focus on digital marketing execution. On the client side, Donn was a Program Manager for Carrier Corporation's Global eBusiness Group working on global solutions for Carrier's diverse digital needs.



What makes it good?
"Simplicity, efficiency and flexibility."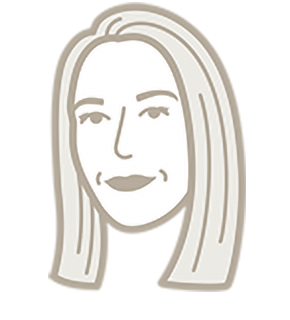 Lily Moore
Senior Visual Designer
As a senior visual designer, Lily lends support to the creative directors, making visual choices to compliment the user experience. Lily received her BA in Studio Art at Bard College, focusing on video installation. After an intensive graphic design program at Shillington College, Lily decided to pursue a career in design.

What makes it good?
"Simplicity, empathy and intuition."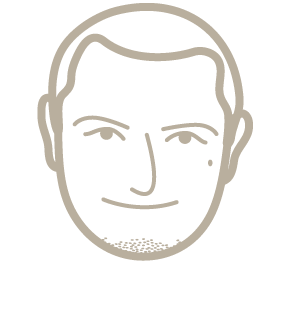 Mikhail Kornienko
Senior Developer
Mikhail is responsible for the technical implementation of Cloudberry projects — transforming design and specs into interactive living entities.

Mikhail graduated from Moscow State University as a systems programmer with a Master's degree in Applicable Maths and Cybernetics, with a specialization in Automation of Scientific Research. His experience includes working on a wide range of projects for clients all over the world, including: programming, multimedia kiosks authoring, Apple trainer certifications, technical manual and article authoring, and server hardware build-out and management. With his wide range of expertise, Mikhail is alpha and omega for all technical aspects of Cloudberry development.



What makes it good?
"When users feel both at ease and in control."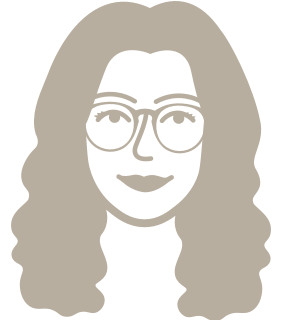 Jenna Hosier
Senior Project Manager
As a project manager, Jenna strives to both understand and balance the needs of her clients as well as her fellow Berrians in order to not just deliver on project goals, but enjoy the collaborative process along the way.

Jenna believes that the key to project success is leading with empathy and kindness, backed by a strategic vision and realistic project plan. Prior to joining Cloudberry, Jenna was Senior Project Manager at Radish Lab—a purpose-driven design agency—working on large-scale digital initiatives for clients such as (RED), Rainforest Alliance, Sesame Workshop, and UNICEF.

What makes it good?
When both the users and the team behind the work are happy.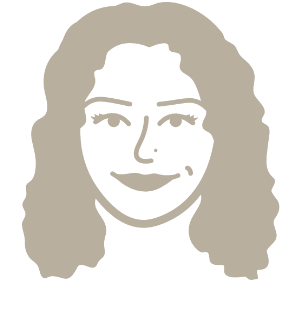 Melia Walker
Associate UX Architect
As Associate UX Architect, Melia assists her fellow Berrians with finding creative solutions that prioritize accessibility and inclusivity. Melia received her B.S. in Integrated Digital Media at New York University's Tandon School of Engineering, with a focus on UX and Product Design.

Along with a strong passion for crafting mindful experiences, she brings a background in visual design, coding, and communications. Melia believes that even the smallest details can have a meaningful impact on the user's experience.

What makes it good?
When empathy and intention inform design.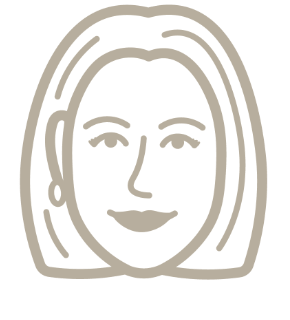 Jane Herzig-Garza
UX Architect
As a UX Architect, Jane supports the team with the translation and organization of content to align stakeholder needs with design principles. Originally from Texas, Jane grew up moving often – a lifestyle she joyfully continues in her adult life. Jane received her B.A. in Elementary Education with a focus on Special Education and spent her early career working in specialized schools for children on the Autism Spectrum. After completing a comprehensive UX Design program through Career Foundry, she found a new passion in User Experience Design.

What makes it good?
When empathy is at the center.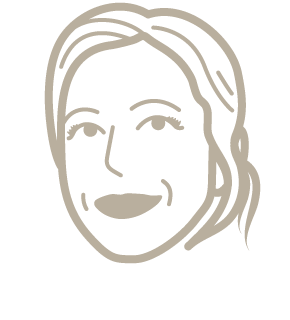 Susanne Cerha
Art Director
Susanne takes the creative lead on websites, eLearning experiences, and animated short films—using conceptually anchored ideas to create enjoyable and engaging experiences.

After graduating top of her class in typography and the graphic arts in Sweden and working at advertising agencies in Stockholm, Susanne moved to New York City to pursue her BFA at The School Of Visual Arts. Here she graduated with the Rhodes Gold Medal of Honor in the top 5% of her class. Scouted by Sony Music Entertainment to join their creative team, she spent the next eight years creating album artwork, advertising and websites for A-list artists such as Jennifer Lopez, Shakira, Miles Davis, Janis Joplin and Gloria Estefan. During this time as Associate Design Director, she created over 450 album covers, won numerous awards, and published various works, which earned her permanent residency in the U.S. She left Sony in 2007 to explore how she could bring her creative talents to the corporate world.

What makes it good?
"Give me what I need now. Make it smooth, painless, and beautiful. In other words, don't make me scroll for my birth year — just give me an input field!"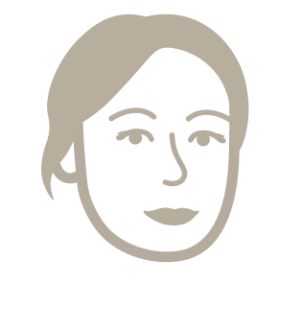 Mirae Han
Visual Designer
As a visual designer, Mirae is responsible for creating elegant and thoughtful design solutions and supporting the team as a visual expert. Mirae received her BFA in Design at School of Visual Arts with a focus in interaction design. Her past agency experience includes work with clients in financial services, real estate, tech, and sports with a focus on web design. She is a problem-solver, navigating complexity and ambiguity through strategic intuition and creativity, and impassioned to discover the unseen and empower the unheard.

What makes it good?
When the problem is solved with clarity, originality, and accessibility.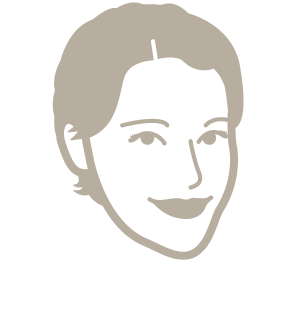 Jill Paradiso
Content Strategist & Copywriter
Jill Paradiso is a content developer with more than 10 years of experience in marketing and editorial services.

She knows that good copy means good user experience, and the interplay of copy, context, and format is as important as great layout and design. She is excited by big editorial ideas, but also by fine tuning and editing. Jill is fluent in Italian and blogs about food, travel and food history. She holds a BA from University of Maryland at College Park and has done Master's work at NYU in Food Systems and Nutrition.

What makes it good?
"Crafting effective content at the nexus of strategy, UX, and design."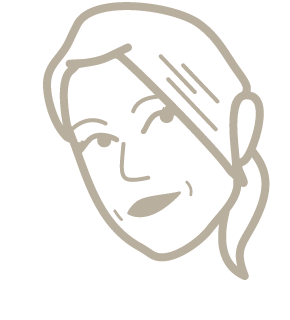 Elin Malmros
Senior Designer
As a Senior Designer at Cloudberry, Elin takes the strategy from idea to a tangible visual concept. Elin sees her projects through from concept to implementation making sure that every pixel aligns and that the type is optically balanced.

Elin moved from Norway to New York in 1999 where she pursued her Masters in Communications Design from Pratt Institute. Since graduating, Elin has more than 10 years' design experience working with top New York City agencies, producing award-winning print and web campaigns for Fortune 500 companies. She officially joined Cloudberry in 2011, bringing with her a love of books and a passion for great design.

What makes it good?
"Simplicity and beauty."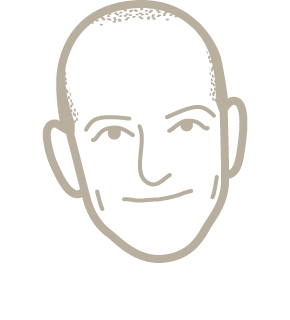 Aaron Ayer
VP of Business Development
In his role as VP of Business Development, Aaron manages partnerships and develops new client relationships.

He has over 20 years of managerial experience focusing on small, high-growth companies, holding executive marketing roles with ventures backed by Carlyle Group, Kleiner-Perkins, NEA, and others. Aaron began his career as a US Naval officer aboard the nuclear powered submarines USS Gurnard and Woodrow Wilson. Aaron holds an MBA from Harvard Business School, and a BS in Electrical Engineering from the University of Missouri at Rolla.



What makes it good?
"When clients see their business metrics improve as a result of good user experience."